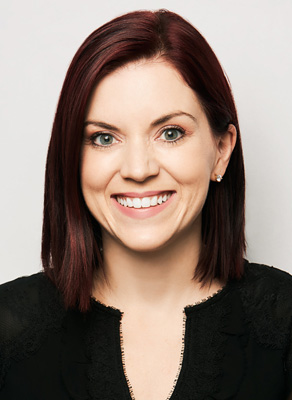 Amber Auger RDH, MPH
Amber Auger RDH, MPH, has 17 years of experience in the dental hygiene industry. She is a practicing dental hygienist, corporate consultant, and RDH coach.
Amber is the creator of Thrive in the OP™, a membership course that includes both on-demand sessions and weekly coaching. Thrive in the OP™ equips dental hygienists with clinical, business, and leadership capabilities outside of their traditional hygiene degree.
Amber is the 2019 Award of Distinction recipient for her work in public health. She has been to 5 different countries to provide preventive dental hygiene services. Amber is also the host of #AskAmberRDH with RDH Magazine, the Editorial Director for the Graduate Newsletter, and an international lecturer. Amber is known for incorporating humor into her educational content and practical approach to implementing the latest science into your everyday workflow. The vast content that Amber provides through virtual, in-person events, group and one-on-one coaching will leave you inspired, empowered, and equipped to conquer your career goals.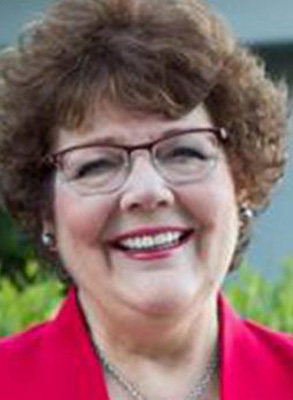 Patti DiGangi, RDH, BS
Patti believes dentistry is no longer just about fixing teeth; dentistry is oral medicine. As a navigator and long-time clinician, she guides audiences through the rough waters of coding. Practices and practitioners are obligated to use the code that most accurately describes the treatment provided, even in a fee-service practice. Accurate coding can increase profitability and provide an important metric. This gives us the power to quickly arrive at data driven decisions improving the oral-systemic health of our patients.
Her efforts have assisted thousands of professionals to code more accurately and efficiently. In fact, the American Dental Association recognized her expertise by inviting her to write a chapter in its CDT 2017 Companion book and again for CDT 2018 Companion. Patti holds publishing and speaking licenses with ADA for Current Dental Terminology©2019 and a license for SNODENT©2019 diagnostic coding.
Patti shares her insights and expertise through a book series called DentalCodeology – books of easily digestible stories about patients we see every day. In 2018 she released her 6th book CDT 2018 Shifts Metrics Driven and 7th book Teledentistry Pathway to Prosperity. Patti offers for continued learning and growth through her DentalCodeology Insider group and DentalCodeology Insurance Navigator Method online program.
On a personal note, Patti and her husband moved out of their home of 34 years and have chosen a new Motorhome that includes a writer's desk so that Patti can travel while writing her first novel.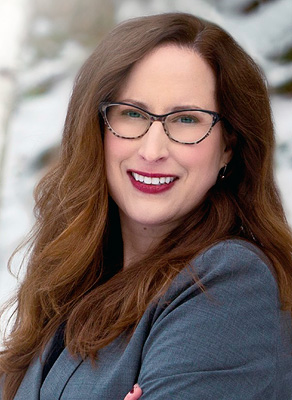 Nicole Fortune, MBA, RDH
Nicole is a highly regarded dental hygienist and professional speaker who has gained industry-wide recognition for her advanced knowledge of periodontics and periimplantitis.
As a dental hygienist in a busy Vermont periodontal office, Nicole continuously enhances her knowledge in nonsurgical and preventative care. In order to stay abreast of the latest periodontal technologies, Nicole continues to advance her education and holds certification in CO2, Diode and ND:Yag laser certification. She is also one of few hygienists to be certified in periodontal endoscopy. Nicole's dedication to patient care excellence, industry knowledge, and technological acumen earned her the title of Vermont's Dental Hygienist of the Year for 2017.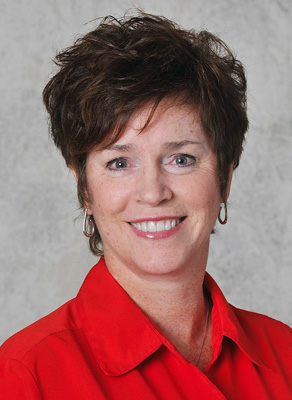 Theresa Groody, MEd, EFDA, CDA
Theresa Groody, MEd, EFDA, CDA, has worked in the area of clinical and academic dentistry for more than 35 years.
She teaches Expanded Functions Dental Assisting (EFDA) Lecture and Laboratory courses at Harcum College, where employed as the Director of Professional Studies and still works part-time clinically.
In September 2011, Ms. Groody was appointed and confirmed to fill the newly created EFDA position on the Pennsylvania State Board of Dentistry. As an appointed curriculum consultant for the American Dental Association's Commission on Dental Accreditation (CODA), Ms. Groody conducts site visits for dental assisting programs across the country and lectures on Expanded Functions locally and nationally.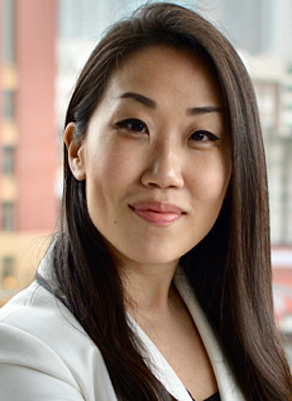 Claire Jeong, RDH, BS, MS
Founder of StudentRDH & ProfessorRDH
Claire is an entrepreneur, author, educator, researcher, and international speaker who is passionate about student success and educator empowerment. She created the WakeUpMemory system to help students and educators in the classroom and can't wait to bring more resources to you, the educator.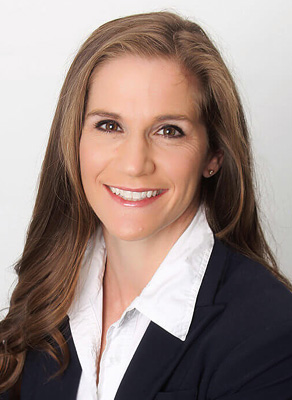 Katrina Klein, RDH, CEAS, CPT
For Katrina Klein, ergonomics is everything. She is a full time practicing Registered Dental Hygienist – has been for 13 years and counting. She knows firsthand the struggle of working in a stationary, inflexible environment.
Katrina has dedicated herself to helping others prevent injury in the workplace, free themselves from physical discomfort in their dental career and to retire without disability. Whether instructing individual clinicians, small or large groups, she is passionate about teaching others to work smarter, not harder. She has been published in DentalTown Magazine and has more articles on the way!
As a competitive bodybuilder and personal trainer, Katrina has attained a unique understanding of the biomechanics behind clinical ergonomics. Her credentials include certification as an Ergonomics Assessment Specialist, which has given her the expertise and training to help provide safer procedures through proper ergonomics.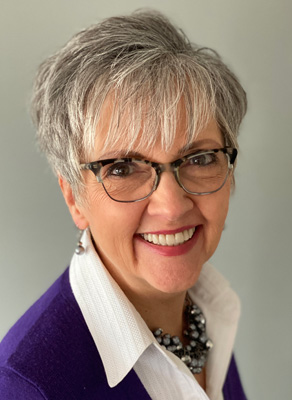 Noel Paschke, RDH, MS
Founder & President, UltrasonicsPlus
Industry pioneer, innovator, and leader Noel Paschke has been creating clarity from confusion for dental professionals in powered instrumentation for several decades. As the only dental hygienist to lead the education teams at Dentsply and ACTEON, manufacturers of magneto and piezo ultrasonic technologies, respectively, her perspective is invaluable.
While Noel's understanding of ultrasonic instruments and techniques is sweeping, her ability to engage, motivate, and inspire is also unique, coming from years as an instructor at the University of Maryland School of Dentistry and Johns Hopkins University Medical School. She's also a frequent speaker at dental schools, industry conferences, and hands-on workshops.
Among her list of accomplishments, Noel is the first dental hygienist to:
Serve on the faculty at Johns Hopkins Hospital in Baltimore
Officiate as Speaker of the House of Delegates for the Maryland Dental Hygienists' Association
Be elected an officer of the Maryland State Board of Dental Examiners
Receive Linda DeVore University of Maryland Alumni Award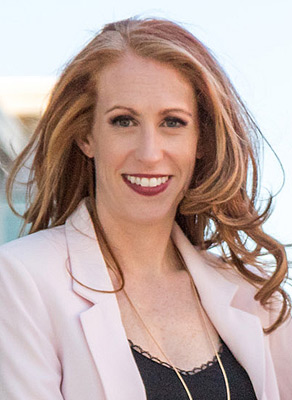 Katrina M. Sanders RDH, BSDH, M.Ed, RF
A clinical dental hygienist, author and international speaker, Katrina is a vibrant, passionate and charismatic award-winning educator with a unique approach to delivering continuing dental education. A keynote speaker for Smiles At Sea and a distinguished speaker with many dental hygiene study clubs, Katrina's lectures incorporate a caring, comedic and supportive style.
Katrina is the founder and keynote speaker for Sanders Board Preparatory, a comprehensive program designed to supplement student learning and enhance understanding of concepts, terminology and procedures commonly discussed in preparation for the National Board Dental Hygiene Examination.
Katrina is the Clinical Liaison, Hygiene Excellence and Innovation for AZPerio, the country's largest periodontal practice. She works alongside Diplomates to the American Board of Periodontology to instruct on collaborative professionalism and standard of care protocols while delivering education through hygiene boot camps and study clubs.
Katrina is a member of Dental Speaker Institute and Dental Speakers Bureau. She is also on the advisory board and is a columnist for ModernHygienist.com, and is a writer for Dentaltown Magazine and Today's Hygienist.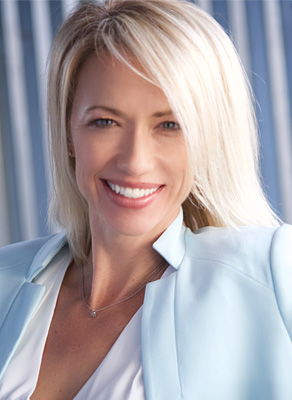 Kandice Swarthout, RDH, LPC
Kandice has been a dental hygienist since 1997 and continues to work in private practice part time as well as a Licensed Professional Counselor. She is a full time professor of dental hygiene in Dallas where she teaches Community Dentistry and Research and Clinic II and III. Kandice is inspired by her students' research and mentors them toward publication and public speaking. She is involved in the Governmental Affairs Counsel and has spoken to the Senate and House Health Committees to endorse local anesthesia for hygienists in Texas.
As an experienced education professional, Kandice is also an author and has numerous publications that include peer reviewed continuing education on clinical dental related topics. Her featured topics include: Managing anxious patients, preventing clinical burnout, clinical manifestations of substance abuse and related stigmas, oral implications of Celiac Disease, and the systemic and oral consequences of the chemicals in soda.
Kandice has spoken at multiple Texas Dental Hygiene Association component continuing education events, Southwest Dental Conference, Last Friday CE for Professional Counselors, and study clubs.